Cory Chaplin
Civil/Structural Engineer
P.E.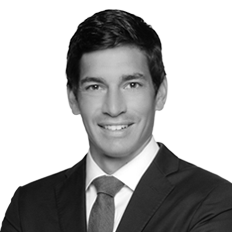 Contact
Ft. Lauderdale
5410 NW 33rd Avenue Suite 100
Ft. Lauderdale, Florida 33309
Email
Phone
Biography
Mr. Chaplin received his Master of Science degree in Civil Engineering, specializing in structural design and analysis, from Stevens Institute of Technology, and Bachelor of Science degrees in Civil Engineering and Mathematics, from Southern Methodist University. At S-E-A he performs examinations, evaluations, and analysis of existing commercial and residential structures to determine the presence, extent, and/or cause of damage to building components as a result of fire, collapse, storm damage, water intrusion, and other phenomena. Mr. Chaplin provides investigation and consultation services for a variety of projects, including, but not limited to, evaluation for code compliance, structural damage, and roof system and building fenestration failures.
Prior to joining S-E-A, Mr. Chaplin worked as a design and construction professional focused on building and bridge structures.  He has specific experience designing and analyzing commercial, residential, and transportation structures of various materials including concrete, steel, masonry, and wood. Mr. Chaplin also has experience providing various construction management services on a range of commercial, residential, and healthcare projects.
Mr. Chaplin is a licensed professional engineer (P.E.) in various states as required.
Request CV
"*" indicates required fields