Danielle Dorr
Civil Engineer
P.E.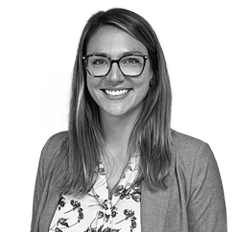 Contact
Denver
17301 W. Colfax Ave. Suite 300
Golden, Colorado 80401
Email
Phone
Biography
Ms. Dorr earned her Bachelor of Science degree in Civil Engineering from the University of Colorado – Boulder. She began her career in Washington state as a civil and structural engineering consultant, designing a wide variety of utility structures and systems. At S-E-A, Danielle's responsibilities as a civil/structural consultant include investigating damage or failure of structures due to construction defects, weather-related events, such as water intrusion, flooding, wind, lightening, or hail, vehicular accident damage, and fire damage. She also performs examinations and consultations related to potentially defective construction and/or the design of structural systems and components, including foundations, walls, roofs, and building envelopes. Ms. Dorr conducts examinations and evaluations of building egress, and premises liability claims relating to building components, workplace safety, underground utilities (storm, sanitary sewer, and potable water), and code compliance.
In her previous role as Staff Engineer, Danielle developed municipal projects from the planning stage through the design, construction, and close-out stages. She designed structures and site development plans, including bridges, reservoirs, water and waste-water pipelines, pump stations, and treatment facilities, in compliance with local codes and within budget. Within her previous design experience, Ms. Dorr has collaborated with structural, civil, mechanical, and electrical disciplines, has a strong understanding of building codes, permitting processes, and timelines, has led the construction and inspection processes, and ensured contract document compliance via submittal and RFI review.
Request CV
"*" indicates required fields