John Jensen
Mechanical/VAR Consultant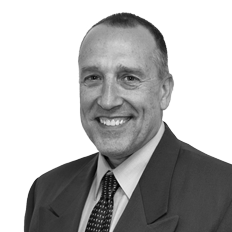 Contact
Detroit
39555 Orchard Hill Place Suite 600
Novi, Michigan 48375
Email
Phone
Biography
Mr. Jensen received his Bachelor of Science Degree in Mechanical Engineering focusing on Thermodynamics, Vehicle Dynamics, Structures, Statistical Methods, and Finite Element Methods.  The following year he received his Master of Science degree in Mechanical Engineering, expanding his education in Fluid Dynamics.  Both degrees were earned from the University of Michigan.
Prior to joining S-E-A in 2022, as a Mechanical Engineer and Accident Reconstructionist, Mr. Jensen assumed responsibility for automotive damper design-engineering at an original and aftermarket equipment manufacturer, and later assumed responsibility for automotive system/component design-release at a major vehicle manufacturing company.  Mr. Jensen caries a diverse automotive background.  His product knowledge includes frame structures, chassis systems, transmissions, safety calibration, restraints, and Advanced Driver Assistance System (ADAS).  During his career as an Automotive Engineer, he supported professional roles in design, testing, manufacturing, failure mode analysis, CAE modeling-analysis, warranty, and project management.  Mr. Jensen is also author to several patents.
At S-E-A, Mr. Jensen is currently involved in accident reconstruction and product failure consulting.  In addition, he is certified as a Forklift Operator, trained in the use of HVE for vehicle accident simulations, and completed Vehicle Crash Investigation training from the Northwestern University Center for Public Safety.  He is also an IMECE technical paper reviewer for the American Society of Mechanical Engineers (ASME).
Request CV
"*" indicates required fields