Jorge Flores-Davila Jr.
Civil/Architectural Engineer
P.E., CPI, LEED AP BD+C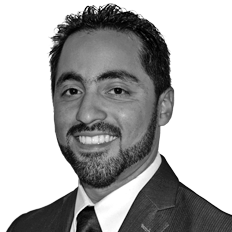 Contact
Atlanta
3305 Breckinridge Blvd Suite 126
Duluth, Georgia 30096
Email
Phone
Biography
Mr. Flores works as a civil/architectural engineer and performs forensic investigations of existing structures to determine the presence, extent, and/or cause of damage to building components as a result of partial or full collapse, storm damage, water intrusion, fire, vibration, or other phenomena.  He provides investigation and consultation for a variety of projects, including structure, roof, and building envelope/fenestration failures, means of ingress/egress, and code compliance.
Mr. Flores joined SEA, Ltd. (S-E-A) in 2017 after spending over six years with the US Army Corps of Engineer ERDC/CERL where he investigated irrigation methods to minimize water consumption and waste by 30% to 40% on four installation sites and served as part of a team of consultants to the Fort Leonard Wood installation on energy conservation and an implementation of a Strategic Sustainability Plan.  Additionally, Mr. Flores served as project manager for Fort Leonard Wood's first deconstruction project, where total project waste diversion exceeded Army standards by 12.58%, and also for the ROOFER™ Energy Performance Assessment and Course of Action Analyses project.  Mr. Flores also has technical expertise for LEED certification and served as a primary technical subject matter expert for the evaluation of projects pursuing LEED Certification.
Mr. Flores is a licensed Professional Engineer (P.E.) in multiple states.  Mr. Flores earned his Bachelor of Science degree in Architectural Engineering from North Carolina A&T State University, and his Master of Science in Civil Engineering from the University of Illinois at Urbana-Champaign.
Request CV
"*" indicates required fields