Savannah Horsley
Mechanical/Biomechanics Consultant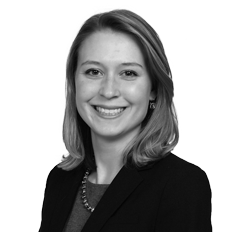 Contact
Detroit
39555 Orchard Hill Place Suite 600
Novi, Michigan 48375
Email
Phone
Biography
Ms. Horsley received her Bachelor of Science degree in Mechanical Engineering (specializing in Bioengineering Applications) with minors in Biology and Biochemistry from Kettering University.
In conjunction with her undergraduate studies, Ms. Horsley gained diverse experience in occupant protection, occupant safety systems, vehicle crash safety, and biomechanics research at a major automotive manufacturer.  She then assumed responsibility for the occupant safety performance of the automotive manufacturer's top selling vehicle model in side impact situations.  Ms. Horsley continued her education at Case Western Reserve University where she received her Master of Science degree in Biomedical Engineering before joining S-E-A as a technical consultant in 2017.
At S-E-A, she has been involved in and performed numerous accident reconstruction and biomechanical analyses.  In addition, she has experience and training in the use of HVE for vehicle accident simulations and MADYMO for biomechanical simulations as well as using simulation results in conjunction with and to substantiate analyses.  She has completed additional coursework in traffic accident reconstruction from the Northwestern University Center for Public Safety.
Request CV
"*" indicates required fields