Stephen Panoff
Mechanical Engineer
P.E.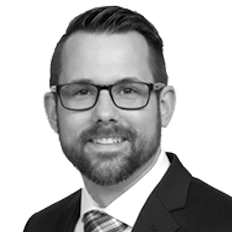 Contact
Denver
17301 W. Colfax Ave. Suite 300
Golden, Colorado 80401
Email
Phone
(303) 278-1626
Biography
Mr. Panoff earned his Master of Engineering degree in Energy Systems Engineering from the University of Michigan – Dearborn, and his Bachelor of Science in Mechanical Engineering from Lawrence Technological University. Mr. Panoff is responsible for investigating and analyzing mechanical systems and equipment, as well as performing vehicular accident reconstruction (VAR). He has experience with 3-D accident reconstruction simulation software, and 3-D laser scanning equipment and associated software.
Prior to joining S-E-A, Mr. Panoff spent nine years at a major automotive manufacturer and one year at a major automotive supplier. His primary responsibilities as a Crash Safety Test Engineer were to test and assist in the development of crash safety devices from component level to full vehicle. As a Senior Engineer, Mr. Panoff oversaw the development of passive safety equipment, such as passenger airbags and knee airbags.
Request CV
"*" indicates required fields