Adam R. Forest
Sr. Mechanical Engineer
P.E.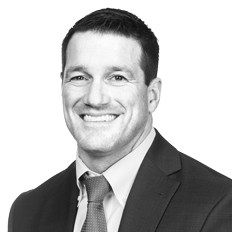 Contact
St. Louis
11869 Dorsett Road
Maryland Heights, Missouri 63043
Email
Phone
Biography
Mr. Forest earned his Bachelor of Science degree in Mechanical Engineering from Iowa State University.  He is responsible for performing vehicle accident reconstruction (VAR) and investigations of mechanical equipment failures.  His VAR experience includes collisions involving single- and multiple-vehicle accidents, rollovers, tractor-trailers, construction equipment, motorcycles, and pedestrians.  He is experienced in performing vehicle airbag control module and tractor engine control module downloads.  He is a qualified operator of 3D laser scanning equipment, drones, and accident reconstruction simulation software for the documentation and analysis of accidents.  Mr. Forest is also experienced in the evaluation of agricultural, manufacturing, and industrial equipment in matters related to user injury and design defects.  He has extensive litigation experience in providing deposition and trial testimony.
Mr. Forest is a licensed Professional Engineer in multiple states.  Mr. Forest is also a certificated private pilot with the FAA.  He is a member of the American Society of Mechanical Engineers (ASME), Society of Automotive Engineers International (SAE), and Experimental Aircraft Association (EAA).
Request CV
"*" indicates required fields