Alan Dunlavy
Sr. Mechanical Engineer
P.E.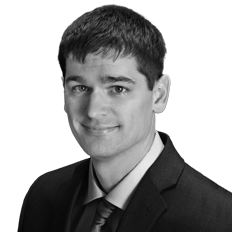 Contact
Tampa
8517 Sunstate Street
Tampa, Florida 33634
Email
Phone
Biography
Mr. Dunlavy achieved both his Bachelors and Masters in Mechanical Engineering from Auburn University.  Alan came to S-E-A from Dais Analytic Corporation where he was a Senior Mechanical Engineer.  He is responsible for performing forensic analysis of mechanical systems such as HVAC equipment, plumbing components, and commercial and industrial machinery.
Prior to joining S-E-A, he was responsible for the project management of R&D involving new energy recovery products, which included collaborating with sales/marketing and conducting cost-benefit analyses to determine product feasibility.
He has also developed novel HVAC and water purification systems, specified components, provided performance estimates to meet customer requirements, performed warranty investigations to determine the root cause of failures and recommended approvals of warranties. Mr. Dunlavy is a member of the American Society of Heating, Refrigeration and Air-Conditioning Engineers (ASHRAE).
Request CV
"*" indicates required fields