Alex A. Rigoni
Sr. Mechanical Engineer
M.S., P.E., CFEI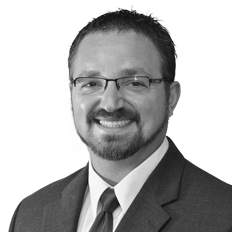 Contact
St. Louis
11869 Dorsett Road
Maryland Heights, Missouri 63043
Email
Phone
Biography
Mr. Rigoni graduated Summa Cum Laude from the University of Missouri-Rolla, with a Bachelor of Science degree in Mechanical Engineering, and Summa Cum Laude from Purdue University, with a Master of Science degree in Engineering.  He is a mechanical engineer responsible for investigating failures involving mechanical equipment, systems, processes, and products.
Mr. Rigoni has over 20 years of experience working with various types of machines, processes, and systems.  He has experience with accident and failure analysis related to mechanical systems and components, including those involving building systems, such as piping and plumbing systems, HVAC systems, fire and explosion suppression systems, sprinkler systems, and gas appliances.  He has experience with custom high-speed machinery, presses, guarding, manufacturing equipment, food processing equipment, tanks, valves, pumps, heat exchangers, clean-in-place (CIP) systems, material handling equipment, conveyors, pneumatic conveying, bucket elevators, plant utility systems, steam systems, construction and construction methods, heavy equipment, and hydraulic systems.  He has knowledge of automotive/vehicle engineering, including driveline suspensions and fuel systems, and is familiar with many computer software programs, having worked with 3D modeling, computer-aided drafting (CAD), and finite element analysis (FEA).  He also has experience with 3D scanning for documentation and analysis of scene investigations.
Mr. Rigoni is a licensed Professional Engineer in Illinois, Missouri, and multiple other states.  He is a Certified Fire and Explosion Investigator (CFEI) through NAFI.  He is a member of the American Society of Mechanical Engineers (ASME), American Society of Plumbing Engineers (ASPE), American Society of Heating, Refrigerating and Air-Conditioning Engineers (ASHRAE), American Society of Gas Engineers (ASGE), National Fire Protection Association (NFPA), National Association of Fire Investigators (NAFI), International Association of Arson Investigators (IAAI), and Illinois Society of Professional Engineer (ISPE).
Request CV
"*" indicates required fields