Ashley L. Dunn
Sr. Mechanical Engineer
P.E., Ph.D.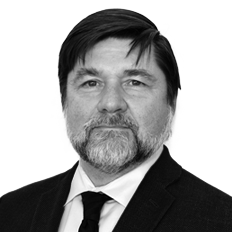 Contact
Columbus
7001 Buffalo Parkway
Columbus, Ohio 43229
Email
Phone
Biography
Dr. Ashley (Al) Dunn is a Senior Project Engineer. Dr. Dunn's commercial vehicle expertise includes accident reconstruction, vehicle dynamics, brake systems, braking and stability evaluations (via testing and computer modeling), and ABS system performance.
Dr. Dunn spent six years at the Vehicle Research and Test Center (VRTC) of the National Highway Traffic Safety Administration (NHTSA). NHTSA sponsored Dr. Dunn's Ph.D. research in Mechanical Engineering at The Ohio State University (OSU) in 2003, focusing on vehicle dynamics.
Dr. Dunn received his Master's Degree from OSU in 1999. Prior to attending the OSU Graduate School, he worked for 10 years at Michelin Tire's Research and Development facility as a test engineer/test driver and product development engineer. Dr. Dunn received his Bachelor of Science degree in Mechanical Engineering from the North Carolina State University in 1986.
Dr. Dunn's other relevant interests and experiences include 10 years in racing and on-track driving instruction. He has ridden motorcycles (on-road and off-road) since childhood, and currently rides a 1995 BMW R1100RS sport-touring motorcycle. He is a member of the Society of Automotive Engineers (SAE).
Request CV
"*" indicates required fields