Brock Odom
Senior Mechanical Engineer
P.E.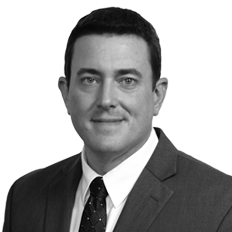 Contact
Tampa
8517 Sunstate Street
Tampa, Florida 33634
Email
Phone
Biography
Mr. Odom received his Bachelor of Science degree in mechanical engineering from the University of South Florida. He is responsible for investigating and analyzing mechanical systems and equipment, as well as performing vehicular accident reconstruction (VAR). He has experience with 3-D accident reconstruction simulation software, and 3D laser scanning equipment and associated software. He is certified in the retrieval of crash data from onboard vehicle event data recorders.
Prior to joining S-E-A, Mr. Odom worked for Cast Steel Products as a project engineer. In this role, he produced components and assemblies using reverse engineering techniques. The components and assemblies he produced were used in power generation, mining, heavy equipment, and steel mills. He was also responsible for quality control of all components produced.
Mr. Odom is a licensed Professional Engineer (P.E.). He is a member of the American Society of Mechanical Engineers (ASME), the Society of Automotive Engineers (SAE), and the National Association of Professional Accident Reconstruction Specialists (NAPARS). Mr. Odom's related interests include fabrication and modification of automotive engines and mechanical components, as well as automotive racing.
Request CV
"*" indicates required fields