Carl Dolente
Fire Investigator/Fire Protection Consultant
IAAI-CFI(V), CFPS, CFEI, CVFI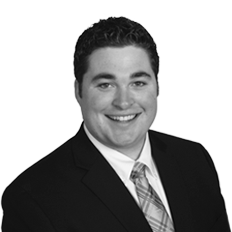 Contact
Philadelphia
795 Cromwell Park Drive Suite N
Glen Burnie, Maryland 21061
Email
Phone
Biography
At S-E-A, Carl Dolente is responsible for conducting and coordinating investigations and analysis of fires/explosions. These investigations include, but are not limited to, residential, commercial, industrial properties and on/offroad vehicles. His responsibilities also include scene documentation utilizing the latest techniques and technology, conducting detailed interviews, post-fire reconstruction, code review and other fire protection analysis. Furthermore, he conducts hypothesis testing in order to reach valid and reliable final conclusions. Carl has been retained nationally by product manufacturers, utility providers, attorneys, and insurance companies.
Mr. Dolente received a Bachelor of Science degree in Fire Protection Engineering Technology with a minor in Industrial Fire Protection as well as a Bachelor of Science degree in Fire, Arson, and Explosion Investigation from Eastern Kentucky University. While at EKU, he worked as a laboratory technician, with the responsibility of inspecting and testing various types of fire extinguishers as well as conducting life safety evaluations. Prior to S-E-A, he worked with alarm technicians to install, maintain, test, and certify fire and burglar alarm systems.
Mr. Dolente is certified through the International Association of Arson Investigators (IAAI) as a Certified Fire Investigator as well as National Association of Fire Investigators (NAFI) as a Certified Fire and Explosion Investigator (CFEI), Certified Vehicle Fire Investigator (CVFI), and a Certified Fire Investigator Instructor (CFII). He is also certified through the International Fire Science Accreditation Congress (IFSAC) as a firefighter level two. He maintains the Certified Fire Protection Specialist (CFPS) certification through the National Fire Protection Association (NFPA). Additionally, he maintains an OSHA Hazardous Materials Technician certification.
Request CV
"*" indicates required fields