Christopher Karentz
Discipline Lead, Maritime
Sr. Maritime Consultant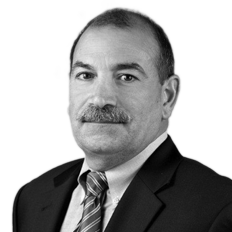 Contact
Ft. Lauderdale
5410 NW 33rd Avenue Suite 100
Ft. Lauderdale, Florida 33309
Email
Phone
Biography
Captain Karentz started sailing upon New England waters in the early 1970s and graduated from Massachusetts Maritime Academy in 1979.  He earned his Unlimited Master Mariner's License at age 26, and since that time has had a varied and extensive career in the marine industries.
His seagoing experience includes sail and motor yachts, commercial ships, tugboats, offshore marine construction, deepwater oil exploration, and scientific research.  Land-based employment includes management of a fleet of oil tankers engaged in U.S. and Foreign trade, owner/operator of a tugboat company, vessel chartering, and management of a large yacht marina.
As a maritime consultant, he has an extensive history of vessel refit, modification, and repair work for local and international clients.
In 2003, Captain Karentz accepted an in-house marine advisory role with a Miami-based maritime law firm, and in 2011, he joined SEA, Ltd. as a Senior Maritime Consultant in their Fort Lauderdale office.
His previous experiences and skills provide him the expertise to perform his current work of assisting maritime attorneys and marine insurers worldwide in the admiralty law and marine insurance arenas.
Request CV
"*" indicates required fields