Daniel Russakow
Mechanical Engineer
P.E.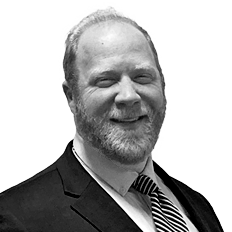 Contact
Baltimore
795 Cromwell Park Drive Suite N
Glen Burnie, Maryland 21061
Email
Phone
Biography
Mr. Russakow received his Master of Science degree in Mechanical Engineering from the Georgia Institute of Technology (Georgia Tech) and his Bachelor of Mechanical Engineering degree from the University of Delaware.  As a mechanical engineer at S-E-A, Mr. Russakow's responsibilities include the investigation of residential, commercial, and industrial accidents.  Mr. Russakow is experienced with assessment of failed plumbing and appliances, as well as process and utility piping and equipment.  This includes, but is not limited to, inspection and analysis of plumbing components and appliances, piping systems, boilers, pumps, pressure vessels and relief valves, and commercial and residential HVAC equipment and systems. Mr. Russakow is also experienced with ASME Code analysis and B31 pipe stress analysis, design and operational issues with central utility buildings and other facilities.
Prior to joining S-E-A, Mr. Russakow worked in the Mechanical, Electrical, and Plumbing (MEP) design group of a large east-coast based consulting engineering firm, as well as project engineering and general mechanical support for a worldwide industrial gases and chemicals supplier.  Mr. Russakow is a licensed professional engineer (P.E.) in Maryland, Delaware, District of Columbia, Pennsylvania, and Virginia.  He is a member of the American Society of Mechanical Engineers (ASME); the American Society of Heating, Refrigeration and Air-Conditioning Engineers (ASHRAE), and the International Association of Arson Investigators (IAAI).
Request CV
"*" indicates required fields