David Riegner
Materials Analyst
Ph.D.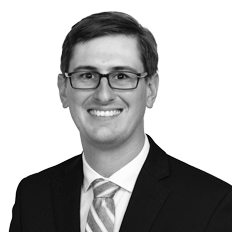 Contact
Columbus
7001 Buffalo Parkway
Columbus, Ohio 43229
Email
Phone
(614) 888-4160
Biography
Dr. Riegner has been a Materials Analyst at S-E-A since 2017. He earned his Bachelor of Science degree in Materials Engineering from Iowa State University in 2011 where he also worked at the Department of Energy's Ames Laboratory. He completed his Master of Science and Doctor of Philosophy degrees in Materials Science at The Ohio State University. After earning his Ph.D., David served as a postdoctoral researcher and lecturer in the Ohio State Department of Materials Science and Engineering. David is a Member of the ASM Failure Analysis Society as well as the Association for Materials Protection and Performance (AMPP) and has volunteered time to local STEM outreach organizations.
At S-E-A, David works in conjunction with other disciplines and leads materials focused investigations, primarily focusing on fractography (the study of fracture surfaces), characterization (identification) of materials, corrosion and environmental effects and microscopy. This skillset allows the sequence of events leading up to and including a failure to be analyzed within the context of the observed physical damage. Other interesting capacities include development and execution of testing, product evaluation, and vehicle accident damage analysis.
Request CV
"*" indicates required fields