David Yost
Evidence Supervisor / Technical Specialist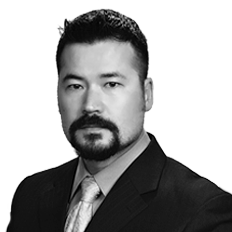 Contact
Tampa
8517 Sunstate Street
Tampa, Florida 33634
Email
Phone
Biography
As S-E-A's Supervisor of Evidence, David Yost is responsible for overseeing audits, procedures, and general operation of our Evidence Department company wide. He also designs and constructs exemplars for testing and operates data capturing equipment and unmanned aircraft systems for investigative support. David has worked from the company's Tampa office since he became a technician in 2016.
Prior to joining S-E-A, David served 20 years in the United States Air Force as a B-1 Crew Chief stationed at Ellsworth Air Force Base, South Dakota, where he managed a work center of 80 technicians performing maintenance on 27 aircraft. During his career in the Air Force, he also held Flight Safety NCO and Unit Safety Manager positions where he investigated over 80 aircraft mishaps/reportable events and oversaw safety programs for a squadron of 600 personnel. David deployed overseas five times in support of Operations Enduring Freedom, Iraqi Freedom, and Inherent Resolve where he safeguarded aircraft assets. David achieved his Associate of Applied Sciences degree in Aviation Maintenance Technology from the Community College of the Air Force, and he has been awarded certifications as a Professional Manager and Property and Evidence Specialist. He has also been an FAA licensed UAS pilot since 2016.
David is a proud father of a son and daughter. Outside of work, he enjoys spending time with his kids, outdoor activities, strength training, gaming, shooting sports, and hanging out at the beach.
Request CV
"*" indicates required fields