Dennis L. McGarry
Discipline Lead, Materials Science
Ph.D., P.E.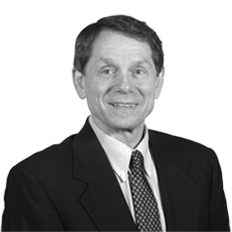 Contact
Columbus
7001 Buffalo Parkway
Columbus, Ohio 43229
Email
Phone
Biography
Dr. McGarry received his Bachelor of Metallurgical Engineering, his Master of Science, and his Doctor of Philosophy degrees in Metallurgical Engineering from The Ohio State University (OSU). He was an Adjunct Professor in the Department of Materials Science and Engineering at OSU from 2000 to 2016.  At S-E-A, he is responsible for conducting and supervising the testing and performance evaluation of materials and products.  He is also responsible for conducting failure analysis of materials, and evaluating the design, quality, and safety of products made from metal, glass, ceramic, and polymeric (plastic) materials.  He is a registered Professional Engineer in several states and has provided expert testimony in state and federal courts of law.  He is an active member of the American Society of Metals (ASM International) and the Failure Analysis Society.  He is or has been a member of the External Advisory Committee, Department of Materials Science and Engineering at The Ohio State University; Session Chair, Failure Analysis of Shafts, Bearing & Gears, ASM International Solutions 2001 in Indianapolis, Indiana; and Session Chair, Non-Metal Failure Session, at the ASM International Annual Meeting, ASM International Failure Analysis Committee, the American Welding Society (AWS), the Society of Plastics Engineers (SPE), the Minerals, Metals and Materials Society (TMS), ASTM International, and the National Association of Corrosion Engineers (NACE).
Request CV
"*" indicates required fields