Derek A. Starr
Discipline Lead, Electrical Engineering
P.E., IAAI-CFI®, CFEI, CVFI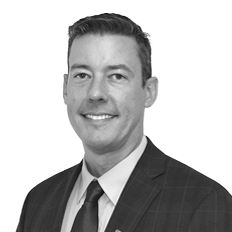 Contact
Chicago
5600 Apollo Drive Suite 1000
Rolling Meadows, Illinois 60008
Email
Phone
Biography
Mr. Starr attained his Bachelor of Science degree in Electrical Engineering from the University of Illinois in Urbana-Champaign. His responsibilities at S-E-A include providing evaluations regarding the cause of electrical faults and malfunctions that result in loss, including fire, shock or electrocution, or damage to equipment or systems.
Mr. Starr has experience in the investigation of electrical controls, household appliances, consumer electronics, fire alarm equipment and traffic signal control equipment. He also has experience with industrial, commercial, and residential electrical systems, including related equipment such as power transformers, metering equipment and power lines.
Prior to joining S-E-A, Mr. Starr was a Project Engineer with Underwriters Laboratories, Inc. In this role, he was responsible for the evaluation and testing of a wide range of electrical and life safety products. Mr. Starr's experience evaluating life safety products includes the testing of smoke alarms and detectors, heat detectors, carbon monoxide alarms and detectors, and fire alarm strobes, horns, speakers and pull stations.
Mr. Starr also has experience as a Field Engineer for a traffic signal supplier. His responsibilities in this role included programming, wiring, testing and troubleshooting traffic signal controllers and related equipment. Mr. Starr is capable of evaluating a variety of traffic signal malfunctions, including wiring issues, programming issues, and the failure of signal control devices.
Mr. Starr is a registered Professional Engineer in the state of Illinois. His professional affiliations include the National Fire Protection Association (NFPA), the National Society of Professional Engineers (NSPE), the International Association of Arson Investigators (IAAI), the National Association of Fire Investigators (NAFI) and the Institute of Electrical and Electronics Engineers (IEEE). Mr. Starr is also a member of the UL Standards Technical Panel (STP) for several product standards.
Request CV
"*" indicates required fields