Domenic DallaRiva
Manager, Cleveland Operations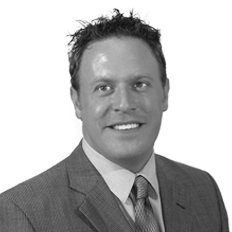 Contact
Cleveland
3500 State Rd.
Cuyahoga Falls, Ohio 44224
Email
Phone
Biography
Domenic DallaRiva assumed the role of Manager, Cleveland Operations, in 2012 where he is responsible for business development and operations.  During his tenure, the office has more than doubled in size by attracting high-quality experts to serve insurance, legal and corporate clients.  Previously, Domenic spent three years as a business development representative in S-E-A's corporate headquarters in Columbus, OH.
Prior to joining S-E-A, Domenic's career was primarily in business development roles with a two-year sabbatical to coach college basketball.  Domenic earned his undergraduate degree from Baldwin Wallace College and his master's from The Ohio State University.
Professionally, Domenic is an active participant of the National Retail and Restaurant Defense Association (NRRDA), Ohio Association of Civil Trial Attorneys (OACTA) and Pennsylvania Defense Association (PDI).  He is also involved in local and national organizations including the Risk & Insurance Management Society (RIMS), Claims and Litigation Management Alliance (CLM) and Defense Research Institute (DRI).
Personally, Domenic enjoys spending time with his family, usually at a field, court or a pool.
Request CV
"*" indicates required fields