Elaine K. Castro
Sr. Mechanical Engineer/Biomechanics
P.E.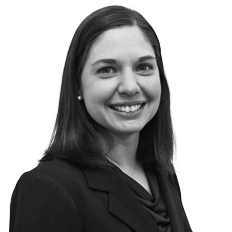 Contact
Columbus
7001 Buffalo Parkway
Columbus, Ohio 43229
Email
Phone
Biography
Ms. Castro joined SEA as a technical consultant after earning her Bachelor of Mechanical Engineering degree from the University of Dayton and a Master of Science degree in Biomedical Engineering from Wright State University. While in her graduate program, Ms. Castro gained valuable experience in experimental science and biomechanical engineering at the Air Force Research Laboratory of Wright-Patterson Air Force Base (AFRL-WPAFB).
This education and experience has been instrumental in her technical work in the areas of accident investigation and reconstruction analysis, biomechanical analysis, and case specific research and testing while at S-E-A.
Ms. Castro is often called upon to perform biomechanical simulations using MADYMO, vehicle simulations using HVE, engineering support for animations, and to provide litigation support. Having presented peer reviewed scientific work prior to coming to SEA, she has continued to contribute to the scientific community through her participation in SEA accident reconstruction and biomechanical engineering research efforts.
She is also a member of the American Society of Mechanical Engineers (ASME), the Society of Automotive Engineers (SAE), the National Society of Professional Engineers (NSPE) and the Association for the Advancement of Automotive Medicine (AAAM), further solidifying her standing in the mechanical and biomechanical engineering communities. Ms. Castro is a licensed professional engineer in Ohio.
Request CV
"*" indicates required fields