Elizabeth Carruthers
Mechanical Engineer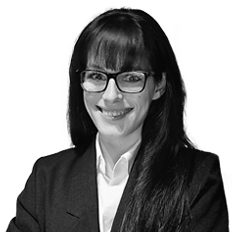 Contact
Columbus
7001 Buffalo Parkway
Columbus, Ohio 43229
Email
Phone
Biography
Elizabeth earned her Bachelor of Science degree in Aerospace Engineering and is currently pursuing her Master of Science degree in Mechanical Engineering from The Ohio State University. At S-E-A, Elizabeth works as a Mechanical Engineering Consultant. She has conducted investigations and analyses on matters including industrial and/or commercial machinery, heavy equipment, motor vehicles, retail products, and other various mechanical systems. As part of her mechanical investigations, she analyzes the design, operation, safeguarding, applicable standards, and failure modes of products, utilizing engineering principles and techniques, including design analysis, failure analysis, physical testing, and simulations.
She comes to S-E-A with industry experience as a Senior Mechanical Designer and Engineering Project Manager. In these roles, she engineered product designs, performed structural feasibility analyses, and drafted technical CAD drawings for heavy industrial, process piping, and artistic metalwork design projects.
During her undergraduate tenure, Elizabeth designed, machined, and fabricated test fixtures and instrumentation that she utilized to prove the viability of fluidized bed technology in a reduced gravity environment for the purpose of producing oxygen from lunar and Martian surface materials. Elizabeth extensively researched the effect of jet engine testing facilities on the outcome of FAA certification tests, successfully developing full-scale technology to enable outdoor engine tests subjected to a wide array of environmental conditions. Her research extended to several internships at NASA Johnson Space Center, where she fabricated and employed design modifications that corrected the aerodynamic failure of space shuttle thruster covers. Utilizing simulation software at the Nanoprobe Laboratory for Bio/Nanotechnology and Biomimetics at The Ohio State University, she researched the biological design characteristics of shark skin microstructures and their impact on fluid dynamic drag reduction. Elizabeth worked as a teaching assistant during her undergraduate and graduate education, where she pioneered the use of computational fluid dynamic simulation software in early engineering education curriculums, research which has been frequently cited as a basis for undergraduate engineering design courses.
Request CV
"*" indicates required fields