Eric Baluch
Sr. Mechanical Engineer
P.E., CFEI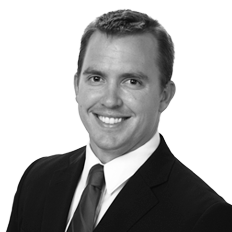 Contact
Cleveland
3500 State Rd.
Cuyahoga Falls, Ohio 44224
Email
Phone
Biography
Mr. Baluch received his Bachelor of Science degree in Mechanical Engineering from Grove City College.  He is a Mechanical Engineer responsible for the investigation and analysis of mechanical failures involving HVAC, plumbing, gas, and fire protection systems; gas-fired and solid-fuel-burning appliances; carbon monoxide poisonings; sooting/puffbacks; legionella incidents; and hot-water scalds.  Eric also investigates HVAC and plumbing system's performance issues and building code compliance, including the Americans with Disabilities Act (ADA).  He is certified with the use of 3D laser scanners and is a licensed drone (sUAS) pilot with the FAA.
Prior to joining S-E-A, Mr. Baluch was a consulting mechanical engineer in a Mechanical-Electrical-Plumbing (MEP) engineering firm where he was responsible for surveying and designing HVAC, plumbing, and gas systems for residential, commercial, educational, and industrial properties.
Mr. Baluch is a registered Professional Engineer in Ohio, as well as being licensed in several other states, and is also a Certified Fire & Explosion Investigator (CFEI) through NAFI.  In addition, he is a member of the American Society of Heating, Refrigerating, and Air-Conditioning Engineers (ASHRAE), the American Society of Plumbing Engineers (ASPE), the American Society of Gas Engineers (ASGE), the National Association of Fire Investigators (NAFI), and the National Fire Protection Association (NFPA).
Request CV
"*" indicates required fields