Gary Heydinger
Director, Vehicle Dynamics
Ph.D., P.E.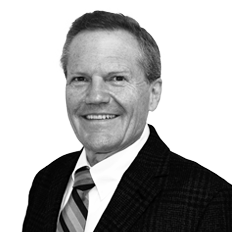 Contact
Columbus
7001 Buffalo Parkway
Columbus, Ohio 43229
Email
Phone
Biography
Dr. Heydinger is the Director of Vehicle Dynamics for S-E-A. His expertise includes modeling, simulating, testing, and analyzing vehicle handling dynamics and stability; vehicle rollovers; and suspension and tire dynamics. He has analyzed a wide range of on-road vehicles, including passenger, commercial, and race vehicles, as well as off-road vehicles, including recreational and military vehicles.
He and his colleagues have conceptualized, developed, and constructed test equipment to obtain vehicle inertial and suspension parametric data, automated steering controllers, and automated test drivers, as well as the S-E-A Roll Simulator, which is used to reproduce the dynamics of real-world rollover events for the purpose of evaluating occupant restraint systems.
Request CV
"*" indicates required fields