Gregory Chojecki
Discipline Lead, Materials / Chemical
Ph.D.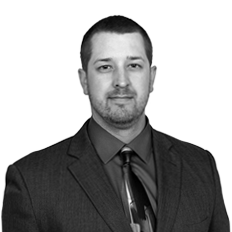 Contact
Columbus
7001 Buffalo Parkway
Columbus, Ohio 43229
Email
Phone
Biography
Mr. Chojecki is a Materials Analyst at S-E-A. He earned his Bachelor of Science and Master of Science degrees in Chemical Engineering as well as his Doctor of Philosophy degree in Material Science and Engineering from Clarkson University.
Prior to joining S-E-A, Greg worked in research and development at a hard and super-hard materials solutions provider. In this role, Greg was responsible for new product development, particularly in the area of technical coatings.
He developed a new generation of precision electroless nickel coatings for fixed abrasive wire applications and demonstrated a multiphase slurry concept to improve lapping and polishing performance. Greg also led the process optimization efforts by identifying key parameters for electroless nickel coatings through root cause analysis, leading to significant improvements in product performance and consistency.
Request CV
"*" indicates required fields