H. Fred Chen
Sr. Mechanical Engineer
Ph.D., P.E.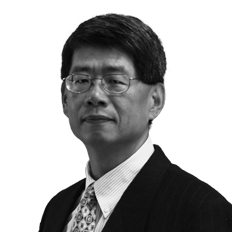 Contact
Columbus
7001 Buffalo Parkway
Columbus, Ohio 43229
Email
Phone
Biography
Dr. Chen received his Bachelor of Science degree in Power Mechanical Engineering from the National Tsing-Hua University. He received his Master of Science and Doctor of Philosophy degrees in Mechanical Engineering from The Ohio State University.
His main duties include accident reconstruction, vehicle dynamics research, vehicle safety research, rollover research, SPMD design and analysis, and IPMD design and analysis.
He also performed research in design for active suspensions using self-tuning controls involving vehicle handling control, anti-lock brake systems, and tire dynamics.
Additionally, he performed research in modeling and analysis for thoracic impact using finite element method and lumped-mass method. He has authored numerous technical publications in accident reconstruction and vehicle safety.
Dr. Chen is a registered professional engineer and is a member of the Society of Automotive Engineers (SAE).
Request CV
"*" indicates required fields