Jared R. Henthorn
Vice President, Columbus Operations
CSM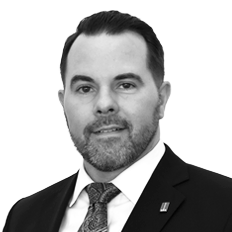 Contact
Columbus
7001 Buffalo Parkway
Columbus, Ohio 43229
Email
Phone
Biography
Mr. Henthorn is the Manager of S-E-A's corporate office in Columbus, Ohio where he is responsible for all operations. He also manages the Construction Practice Group of S-E-A.
Mr. Henthorn earned his Bachelor of Science degree in Industrial Hygiene from Ohio University. He is responsible for providing industrial hygiene sampling and forensic analysis involving workplace safety, machine safety, workplace air quality, and environmental, chemical and biological stressors, such as mold and mildew, asbestos, and organic vapors. Prior to S-E-A, he was employed by a Fortune 50 company as Safety and Environmental Manager, where he was responsible for the implementation and maintenance of all facets of industrial hygiene, safety, ergonomics, workers' compensation, vehicle fleet safety and the environmental policies and programs that ensured compliance with local, state and federal regulations.
Mr. Henthorn is a Certified Safety Manager (CSM). Previously, he was a Certified Mold Remediator (CMR) and a Certified Indoor Air Quality Professional (CIAQP). He has provided deposition and expert trial testimony within the state of Florida regarding industrial hygiene evaluations. He is an active member of numerous Industrial Hygiene and industry related organizations.
Request CV
"*" indicates required fields