Jason Anderson
Senior Civil/Site Engineer
P.E.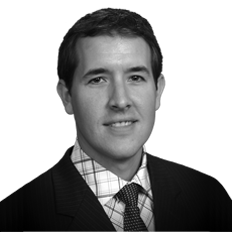 Contact
Tampa
8517 Sunstate Street
Tampa, Florida 33634
Email
Phone
Biography
Mr. Anderson earned his Bachelor of Science degree in Civil Engineering from North Carolina State University and is currently working on his Master of Business Administration through the University of Tampa. He is a registered Professional Engineer in the state of Florida.
Mr. Anderson's professional experience encompasses civil site design, including municipal, commercial, industrial, and educational facilities, parking structures, and multi-family residential and master-planned communities.
The emphasis of Mr. Anderson's civil site design experience consists of grading and drainage, stormwater conveyance, treatment and attenuation systems, potable, fire and sewer systems, erosion control, pedestrian ingress/egress ways, and ADA accessibility, vehicular traffic ingress/egress, turn lane design including curb and gutter, paved shoulder, marking, and signing plans, maintenance of traffic plans, and asphalt pavement mix design.
Additionally, Mr. Anderson has special experience in the review and applicability of FDOT, SWFWMD, MUTCD, and city and county code requirements across the state of Florida.
Prior to joining S-E-A, Mr. Anderson worked for Hamilton Engineering and Surveying, Inc. as a Project Manager and Design Team Leader.
In this role, he led the design team in engineering design calculations and permitting services, as well as in the production of biddable construction documents. Mr. Anderson was accountable for the scope, budget and quality control of his projects.
Mr. Anderson also worked for Reynolds, Smith and Hills, Inc. (RS&H) as a Project Engineer. In this role, Mr. Anderson supported the designing of stormwater treatment, attenuation, and conveyance systems as they related to roadway design.
Request CV
"*" indicates required fields