Jason Ball
Sr. Civil/Geotechnical Engineer
P.E.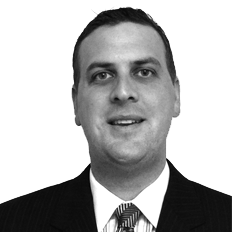 Contact
Atlanta
3305 Breckinridge Blvd. Suite 126
Duluth, Georgia 30096
Email
Phone
Biography
Mr. Ball is a Senior Civil/Geotechnical in the Atlanta, Georgia office.  He performs forensic investigations and evaluations of site construction, retaining walls and earthen slopes, building foundations and envelopes, and construction materials to determine the extent or cause of the distress and/or damage.
He provides investigation and engineering consultation for a variety of projects, including earthwork, foundations, retaining walls and earthen slopes, concrete, asphalt, masonry, floor slabs and pavements, stormwater runoff, vibration and blasting, building codes, and construction-related issues.
Prior to joining S-E-A, Mr. Ball was a geotechnical and materials engineer, and he has extensive knowledge of subsurface explorations, earthwork and grading, building construction, construction materials testing/evaluation, pavements, and erosion and sediment control.  He received his Bachelor of Science in Civil Engineering from the Georgia Institute of Technology and a Master of Civil Engineering from Auburn University.  He is an ICC Commercial Building Inspector, a GSWCC Level IB Erosion Control Inspector, a Level II Certified Design Professional, a member of the local and international Chapters of the American Concrete Institute (ACI), and a member of the American Society of Civil Engineers (ASCE).  He is also an Associate Member of ACI Committee 302 (Construction of Concrete Floors), and an Associate Member of ACI Committee 311 (Inspection of Concrete).
Request CV
"*" indicates required fields