Jason Barefoot
Sr. Fire Investigator
IAAI-CFI(V), CFEI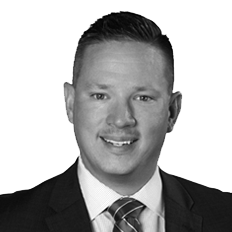 Contact
Charlotte
3139 Westinghouse Blvd.
Charlotte, North Carolina 28273
Email
Phone
Biography
Mr. Barefoot earned his Bachelor of Science degree in Communications/Public Relations from Wingate University, and his Graduate Certificate in Forensic Arson and Explosives Investigation from Oklahoma State University. He is responsible for conducting and coordinating fire/explosion investigations in accordance with NFPA 921, Guide for Fire and Explosion Investigations, and NFPA 1033, Standard for Professional Qualifications for Fire Investigator. Responsibilities include fire/explosion scene documentation utilizing the latest techniques and technology, identification, collection and preservation of evidence in compliance with ASTM standards, and conducting detailed interviews. When required, he prepares comprehensive and analytical reports outlining the conclusions reached through the application of the scientific method and reliable scientific principles, and provides expert testimony to the origin and cause of fires in deposition or court trial.
Mr. Barefoot is a Certified Fire Investigator (CFI) and a Certified Fire and Explosion Investigator (CFEI).  He also holds certifications in Hazardous Materials. Mr. Barefoot is also a licensed private investigator in the State of South Carolina. Prior to joining S-E-A, Mr. Barefoot spent 13 years in law enforcement, most of which was spent in an organized fire and arson investigative unit conducting fire scene investigations throughout the state of South Carolina. During his time with the state police, he also served as a member of the state SWAT Team, Maritime Response Unit (Dive/OPS), WMD Team, and Clandestine Lab Enforcement Team. Mr. Barefoot is a member of the International Association of Arson Investigators (IAAI), the National Association of Fire Investigators (NAFI), and the South Carolina Chapter of the IAAI.
Request CV
"*" indicates required fields