Jason Bodart
Civil Engineer
P.E., MBA, CXLT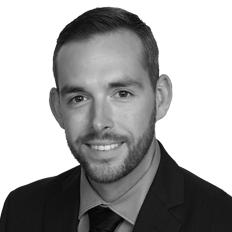 Contact
St. Louis
11869 Dorsett Road
Maryland Heights, Missouri 63043
Email
Phone
Biography
Mr. Bodart earned his Master of Business Administration (MBA) from the University of Missouri-St. Louis, and his Bachelor of Science degree in Civil Engineering from Southern Illinois University-Edwardsville.  Prior to joining S-E-A, he spent five years working for a large international design and consulting firm where he was a roadway designer for various design-build, bid-build, and on-call projects in multiple states and Canada.  In addition, Mr. Bodart worked at a national consulting firm which specializes in ground vibration and seismic monitoring of construction activities and blasting operations where he performed preconstruction inspections and surveys, and seismic monitoring.
Mr. Bodart specializes in highway design including interchange design, trade-offs in highway geometrics and intersection design; maintenance of traffic including work zone design and work zone analysis; signing and striping utilizing the MUTCD; safety including crash analysis, roadside design, and work zone analysis; constructability including constructability analysis and construction phase sequencing; drainage including site drainage, and sediment and erosion control; project management including project scheduling, project sequencing, and project integration; municipal engineering including local street, storm water, and sanitary design; and value engineering and premises liability including code/standards evaluation, slip/trip/fall analysis, and ADA.
Mr. Bodart is a registered Professional Engineer in multiple states and is a Certified XL Tribometrist (CXLT).  He is also an active member of the Institute of Transportation Engineers (ITE), the American Society of Civil Engineers (ASCE), the American Society for Testing and Materials (ASTM), and Transportation Research Board (TRB).
Request CV
"*" indicates required fields