Jason D. Wallace
Discipline Lead, Fire Investigation
IAAI-CFI®, CFEI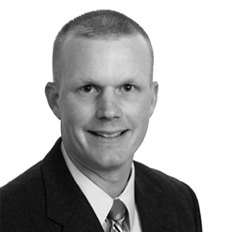 Contact
Cleveland
3500 State Rd.
Cuyahoga Falls, Ohio 44224
Email
Phone
Biography
Mr. Wallace is a Discipline Lead of Fire Investigation and has been with S-E-A for over 25 years.  He earned his Bachelor of Arts in Criminal Justice, with a specialization in Fire Investigation, from the Edinboro University of Pennsylvania.  Mr. Wallace is an IAAI-CFI® (Certified Fire Investigator), and a CFEI (Certified Fire & Explosion Investigator).  Mr. Wallace is also a technical discipline leader within S-E-A's fire investigation group.  He has investigated and managed various multimillion-dollar fires and explosions, which have also involved fatalities.  These fires and explosions have included residential and commercial structures, industrial facilities, trucks/heavy equipment, and public utilities, as well as marine facilities and vessels.  His responsibilities, in addition to conducting and coordinating investigations in accordance with NFPA 921, NFPA 1033, and ASTM standards, also include fire scene documentation utilizing the latest techniques and technology, interviewing, and the coordination of engineering activities for the evaluation of electrical and mechanical systems and/or devices.
Mr. Wallace is also a member of S-E-A's Battery/Energy Storage Practice Group and is responsible for the origin and cause investigation and analysis of fires involving, or alleged to involve, batteries, energy storage products, or systems.  Additional experience includes battery identification, systematic documentation, and processing of fire scenes, as well as the application of fire dynamics as it pertains to origin and cause analyses.
Mr. Wallace is a principal member of the National Fire Protection Association Technical Committee on Fire Investigator Professional Qualifications (NFPA 1033).  This committee is responsible for writing NFPA 1033, Standard for Professional Qualifications for Fire Investigator.  He is also OSHA-Certified in Hazardous Waste Operations and Asbestos Operations and Maintenance.  Prior to joining S-E-A, Mr. Wallace spent over 14 years serving the Pulaski Township and Edinboro Fire Departments.  He is a current instructor for the Pennsylvania State Fire Academy and the Cuyahoga Community College, and instructs at various fire investigation training programs and seminars regarding fire investigation.  Throughout his career, Mr. Wallace has provided expert testimony in federal, state, and local jurisdictions.  He is an active member of the Ohio and Pennsylvania Chapters of the International Association of Arson Investigators (IAAI), the National Fire Protection Association (NFPA), and the National Association of Fire Investigators (NAFI).
Request CV
"*" indicates required fields