Jason Mattice
Sr. Mechanical Engineer
P.E., M.S.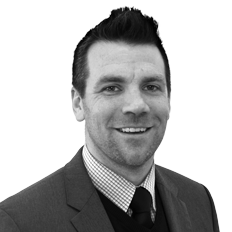 Contact
Columbus
7001 Buffalo Parkway
Columbus, Ohio 43229
Email
Phone
Biography
Mr. Mattice received both his Bachelor of Science in Mechanical Engineering and his Master of Science in Mechanical and Aerospace Engineering from the University of Virginia. During graduate school, he worked at the University of Virginia Center for Applied Biomechanics, where he led research and testing focused on improving vehicle safety and injury biomechanics. His projects included modeling the response of human subjects and biological tissues to loads exhibited during vehicle operations and collisions. His graduate experience and research culminated in over 10 peer-reviewed publications.
Following graduation, Mr. Mattice spent seven years working for CNH Industrial in the design analysis and simulation division as a structural analyst. Working on a variety of heavy equipment product lines that included both agricultural and construction equipment, he utilized simulation and experimental test methods to diagnose failure mechanisms, optimize structures, reduce material costs, and increase product life.
At S-E-A, Mr. Mattice works as a Senior Project Engineer and Mechanical Engineering Discipline Lead. Capitalizing on his design, testing, and simulation background, Mr. Mattice is responsible for performing forensic investigations as they relate to incident causation, accident reconstruction, product failures, machine guarding, and standards compliance. Mr. Mattice also utilizes his skills to perform design analysis and testing research for clients to characterize the performance or specifications for their industrial or consumer products.  He is an active member of the American Society of Mechanical Engineers (ASME), the Society of Automotive Engineers (SAE), and the National Society of Professional Engineers (NSPE).
Request CV
"*" indicates required fields