Jim Meyer
Senior Electrical Engineer
P.E., ASP, CFEI, CVFI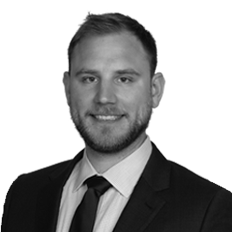 Contact
Chicago
5600 Apollo Drive Suite 1000
Rolling Meadows, Illinois 60008
Email
Phone
Biography
Mr. Meyer works in S-E-A's Chicago office as an Electrical Engineer. He has nearly 10 years of experience in the electrical power field, including hands-on design, installation and troubleshooting of power systems. At S-E-A, his responsibilities include the examination and analysis of electrical systems, appliances and equipment that have been involved in fires, shock, electrocution and other incidents.
Prior to joining S-E-A, Mr. Meyer worked as a Senior Associate at a Chicago-based design firm where he was responsible for the electrical and relay protection design of medium and high voltage substations. He also previously worked as a Senior Engineer at a power utility company where he gained experience in the design and maintenance of electrical distribution, substation, communications systems and SCADA (Supervisory Communications and Data Acquisition).
He attained his Bachelor of Science degree in Electrical Engineering from the Illinois Institute of Technology in Chicago, and is a licensed Professional Engineer in multiple states.  He is also a Certified Fire and Explosion Investigator (CFEI), and Certified Vehicle Fire Investigator (CVFI) through the National Association of Fire Investigators (NAFI).
Request CV
"*" indicates required fields