Kelly D. Huff
Sr. Civil/Structural Engineer
P.E.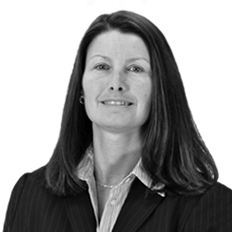 Contact
Denver
17301 W. Colfax Ave. Suite 300
Golden, Colorado 80401
Email
Phone
Biography
Ms. Huff received her Bachelor of Science in Civil and Environmental Engineering from North Carolina State University. She is a Structural/Civil Engineer specializing in the investigation of commercial and residential structural failures in addition to transportation structures such as bridges, retaining walls, and parking decks. She provides analyses of structural collapses, foundation failures, and roofing system failures due to fire damage, improper construction practices, vehicular accidents, or weather-related events such as high winds, flooding, lightning, hail, and water intrusion. Along with providing analyses for structural failures, she can provide insight on bridge, culvert, and retaining wall design and construction-related issues as well as repair recommendations. Ms. Huff evaluates water infiltration, waterproofing, and damage issues with building envelopes.
Additionally, she reviews and addresses original design documents, specification issues, erection plans, and job site safety. Ms. Huff is a member of the American Society of Civil Engineers (ASCE) and American Society of Highway Engineers (ASHE). Ms. Huff has provided expert testimony in courts of law.
Request CV
"*" indicates required fields