Kyle Osier
Mechanical Engineer
P.E., CFEI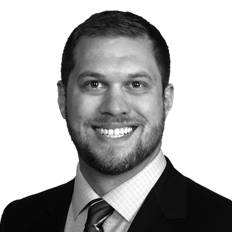 Contact
Chicago
5600 Apollo Drive Suite 1000
Rolling Meadows, Illinois 60008
Email
Phone
Biography
Mr. Osier's background and knowledge enables him to investigate failures involving mechanical systems and equipment.  These types of systems may include plumbing piping and equipment, process piping, HVAC systems, including heating and cooling equipment, dust collection systems, conveying equipment, plant utility systems, pumps, water treatment processes, wastewater systems, agricultural mechanical systems (grain bins, conveying systems, augers, and crushers), material storage tanks and pressure vessels.
Mr. Osier also conducts investigations into fire and explosion related losses.  These investigations can include fire protection systems, gas-piping, and gas-fired equipment and/or appliances.
He is qualified to conduct scene examinations and documentation, determine root causes of failures, 3D laser scans and survey scenes, collect and preserve evidence, and review system design, equipment installation, and code compliance.  Mr. Osier is a licensed professional engineer in Illinois, along with multiple other states.  He is also a Certified Fire & Explosion Investigator (CFEI) through NAFI.  He is a member of the American Society of Heating, Refrigerating, and Air-Conditioning Engineers (ASHRAE), the American Society of Gas Engineers (ASGE), and the National Association of Fire Investigators (NAFI).
Mr. Osier earned his Bachelor of Science degree in Mechanical Engineering from Iowa State University.  Prior to joining SEA, Ltd., he spent 11 years working for a full-service consulting firm, focusing on mechanical systems for power plants.  Mr. Osier has been involved with all aspects of the design process, from concept through construction.  More specifically, he has experience designing mechanical systems, specifying mechanical equipment, implementing construction drawings and specifications, troubleshooting installation and maintenance issues, and working with other disciplines to execute and complete a project.
Request CV
"*" indicates required fields