Lane Ehlert
Mechanical Engineer
P.E.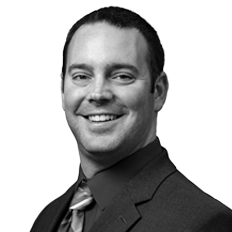 Contact
St. Louis
11869 Dorsett Road
Maryland Heights, Missouri 63043
Email
Phone
Biography
Mr. Ehlert earned his Bachelor of Science degree in Mechanical Engineering from the University of Missouri-Rolla.  At S-E-A, Mr. Ehlert's responsibilities include investigations and analyses relating to accident reconstruction involving motor vehicles and mechanical failures.  He is experienced in utilizing the Bosch Crash Data Retrieval (CDR) system for passenger vehicles and Engine Control Module (ECM) software for commercial vehicles.  He is a trained operator of 3D laser scanning equipment/software and is a licensed Unmanned Aerial Vehicle (UAV/Drone) pilot.  Mr. Ehlert is also responsible for forensic investigations related to alleged defects or failures in mechanical systems.
Prior to joining S-E-A, he spent nine years working in the battery manufacturing industry in a variety of engineering roles, including tooling and machine design, manufacturing, product testing, and quality control.  Mr. Ehlert has experience in equipment installation, working with process and controls engineers to start up the equipment, debug and qualify the equipment, and training operators on safety and operation of the new equipment.
Mr. Ehlert is also a Driver/Mechanic for a regional race team where he has spent 15 years maintaining and driving a racecar.  He has raced in three different classes of dirt track cars and worked on many different types of race and street cars.
Mr. Ehlert is a registered Professional Engineer in multiple states, and a member of the Society of Automotive Engineers (SAE), American Society of Mechanical Engineers (ASME), and the National Association of Professional Accident Reconstruction Specialists (NAPARS).
Request CV
"*" indicates required fields