Mark L. Drotar
Sr. Civil/Geotechnical Engineer
P.E.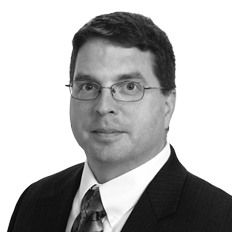 Contact
Cleveland
3500 State Rd.
Cuyahoga Falls, Ohio 44224
Email
Phone
Biography
Mr. Drotar received both his Bachelor of Science and Master of Science degrees in Civil Engineering, with a specialization in geotechnical, from the State University of New York at Buffalo.
He is responsible for providing forensic engineering analysis of structures and their component systems, including concrete, steel, masonry, and roofing. His expertise encompasses the inspection and analysis of buildings and civil structures to determine damage due to storms, wind, age, water infiltration, etc.
Mr. Drotar is experienced with foundation issues of all types, retaining walls and earthen structures, earth movements such as landslides or settlement, construction-related issues such as QA/QC, materials testing, pavement failures, and earthwork issues.
Prior to joining S-E-A, Mr. Drotar was a consulting engineer in geotechnical engineering and was responsible for developing foundation and soil-related design specifications, including shallow and deep foundation systems, mass earthwork operations, chemical soil stabilization, and supervision of field quality control staff.
Mr. Drotar is a member of the American Society of Civil Engineers (ASCE).
Request CV
"*" indicates required fields