Martin Upchurch
Sr. Industrial Hygienist
CIH, CSP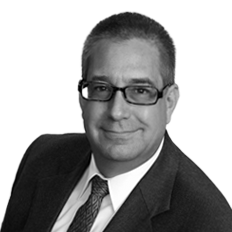 Contact
St. Louis
11869 Dorsett Road
Maryland Heights, Missouri 63043
Email
Phone
Biography
Mr. Upchurch earned his Bachelor of Science degree in Architectural Engineering from the University of Kansas.  His professional experience encompasses consulting and providing litigation support including expert deposition and trial testimony on matters regarding industrial hygiene, air quality, chemical exposure, microbiological exposure, asbestos, silica, noise, combustion byproducts, and building condition for governmental, commercial, industrial, academic and residential facilities.  His experience also includes reviewing Occupational Safety and Health Administration (OSHA) safety plans, and performing chemical and noise exposure evaluations, microbiological contamination (mold, bacteria, and virus) evaluations, and preparing remediation protocols.
Mr. Upchurch is a Certified Industrial Hygienist (CIH), a Certified Safety Professional (CSP), a Certified Fire and Smoke Damage Consultant (CFSC), a State of Texas Licensed Mold Assessment Consultant, a State of Florida Licensed Mold Assessor, and is a U.S. Environmental Protection Agency (EPA) Asbestos Hazard Emergency Response Act (AHERA) accredited Asbestos Building Inspector, Asbestos Management Planner, and Asbestos Project Designer with asbestos licenses in multiple states including Indiana, Illinois, Missouri, and Ohio.
Mr. Upchurch's professional affiliations include the Board for Global EHS Credentialing® (BGC®, formerly the American Board of Industrial Hygiene®), American Conference of Governmental Industrial Hygienists® (ACGIH®), and the American Industrial Hygiene Association® (AIHA®).
Request CV
"*" indicates required fields