Matthew Freda
Mechanical Consultant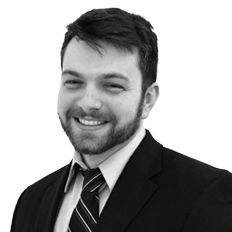 Contact
Chicago
5600 Apollo Drive Suite 1000
Rolling Meadows, Illinois 60008
Email
Phone
Biography
Mr. Freda's responsibilities at S-E-A include investigations related to vehicle accidents involving passenger vehicles, motorcycles, buses, and commercial trucks, as well as failures with mechanical products and systems.
Mr. Freda earned his Bachelor of Science Degree in Mechanical Engineering from the University of Notre Dame, with a concentration in Design and Manufacturing, where he became a member of the Society of Automotive Engineers and participated in the SAE Baja organization.
Prior to joining S-E-A, Mr. Freda worked for a leading automotive OEM of heavy trucks and buses. He spent time working on the design, validation, and production of components and systems, including cab design and brake and safety systems.  Mr. Freda's work ranged from new production projects to solving issues that arose on legacy products that were in the field.  He has experience with hydraulic and air brake systems of Class 4-8 trucks and school buses.
Request CV
"*" indicates required fields