Michael Jacobson
Civil Engineer / Manager, Baltimore Operations
P.E.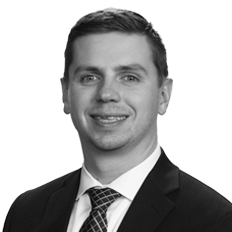 Contact
Baltimore
795 Cromwell Park Drive Suite N
Glen Burnie, Maryland 21061
Email
Phone
Biography
Mr. Jacobson graduated Magna Cum Laude from Clemson University with a Bachelor of Science in Civil Engineering and a minor in Business Administration.  Mr. Jacobson graduated Summa Cum Laude from Clemson University with a Master of Science in Civil Engineering with an emphasis in Applied Fluid Mechanics.  Prior to joining S-E-A, he spent seven years working as a Project Engineer and Project Manager assessing and managing water, wastewater, and raw water infrastructure.
Mr. Jacobson is the Manager of Operations for S-E-A's Baltimore office as well as a Civil Engineer.  As a Civil Engineer, Mr. Jacobson analyzes and investigates underground utilities, water and sewer systems, site grading and drainage, stormwater attenuation and conveyance systems, erosion, stormwater control during construction, water and wastewater treatment, and other civil engineering matters for design, construction, and maintenance-related issues.  He also provides inspection and consultation for plumbing, pipes, valves, pumps, and other hydraulic and fluid mechanics systems.  Mr. Jacobson performs investigations to determine the extent and cause of damage to structural components, such as roof systems, fenestrations, and building envelopes, as a result of storm damage, water intrusion, and other phenomena.  He is experienced with 3D laser scanning technology for the collection and preservation of various investigation sites.
Mr. Jacobson is a licensed professional engineer (P.E.) in Maryland and several other states. Additionally, Mr. Jacobson is a certified Project Management Professional (PMP) by the Project Management Institute.  He is an active member of the American Water Works Association (AWWA) and American Society of Civil Engineers (ASCE), serving on several committees.  Mr. Jacobson is also a member of Engineers without Borders, serving as the Responsible Engineer-in-Charge of a sanitation project in Malawi, Africa.
Request CV
"*" indicates required fields