Michael Kulbacki
Civil/Geotechnical Engineer
P.E.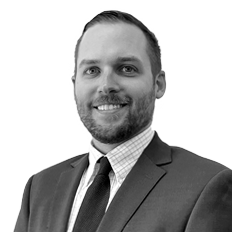 Contact
Baltimore
795 Cromwell Park Drive Suite N
Glen Burnie, Maryland 21061
Email
Phone
Biography
Mr. Kulbacki received both his Bachelor of Science and Master of Science degrees in Civil Engineering, with a specialization in geotechnical engineering, from West Virginia University.  As a Civil/Geotechnical engineer at S-E-A, Mr. Kulbacki performs forensic investigations and evaluations of soils, foundations, and building structures to determine the presence, extent, and/or cause of distress and damage.  He provides evaluation and engineering consultation for buildings and construction-related projects including, but not limited to, earthwork, foundation design and settlement, retaining walls, earthen slopes, pavements, maintenance of traffic (MOT), subsurface explorations, building envelopes, water intrusion, storm events, and other damage associated with potentially defective design and construction.
Prior to joining S-E-A, Mr. Kulbacki worked as a design professional primarily focused on the geotechnical components for construction-related projects.  Responsibilities included developing and conducting subsurface exploration programs, design of shallow and deep foundations, retaining walls, pavements, maintenance of traffic (MOT), and various construction efforts.  Mr. Kulbacki also has experience with earthen dams and geotechnical laboratory testing.  He is a registered professional engineer in multiple states.  Mr. Kulbacki is a member of the American Society of Civil Engineers (ASCE) and serves on the planning committee for the Central Pennsylvania Geotechnical Conference.
Request CV
"*" indicates required fields