Michael Venturella
Naval Architect / Marine Engineer
P.E.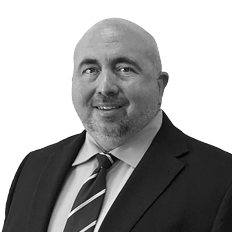 Contact
Baltimore
795 Cromwell Park Drive Suite N
Glen Burnie, Maryland 21061
Email
Phone
Biography
Mr. Venturella received his Bachelor of Science degree in Mechanical Engineering from the United States Coast Guard Academy and his Master of Science degree in Ocean Engineering, from Virginia Polytechnic Institute and State University.
He is responsible for investigating and analyzing matters involving vessel stability, hull structures, propulsion and machinery systems, marine accident investigation and reconstruction, as well as marine safety evaluations.
Mr. Venturella served as a commissioned officer in the United States Coast Guard for over 20 years as a naval architecture and marine engineering technical expert, and as a Marine Safety professional responsible for enforcing federal laws and regulations on safety, security, and environmental protection for the commercial maritime industry. His experience includes inspections of commercial vessels and offshore oil and gas facilities, investigations of commercial maritime accidents, and design reviews of commercial vessels.
Prior to joining S-E-A, he worked at a private engineering firm as a forensic naval architect and marine engineer.  In this role, he led a marine group worldwide that provided forensic reports and expert testimony aiding claims adjusters, legal professionals, risk managers, and brokers with mitigating all types of marine claims for commercial, government, yachts, and recreational vessels.
Mr. Venturella is a licensed Professional Engineer in Naval Architecture and Marine Engineering and a certified lead auditor of Safety Management, Quality Management, Environmental Management, and Vessel, Company, and Port Facility Security Management Systems. He is an expert in U.S. and international vessel safety and pollution prevention standards, as well as Classification Society Rules and Guidelines. He is also a member of the Society of Naval Architects and Marine Engineers (SNAME) Marine Forensics Committee and the American Boat and Yacht Council (ABYC).
Request CV
"*" indicates required fields