Michael Wernke
Practice Lead, Health Sciences
Sr. Toxicologist and Pharmacologist
R.Ph., Ph.D.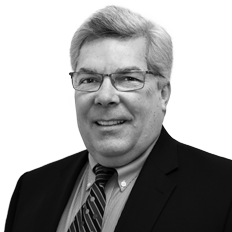 Contact
Columbus
7001 Buffalo Parkway
Columbus, Ohio 43229
Email
Phone
Biography
Dr. Wernke is S-E-A's Senior Toxicologist and Pharmacologist. He has over thirty years of experience in the areas of human health toxicology and risk assessment, exposure assessment, risk communication, and strategic planning. He is also a licensed (Ohio) pharmacist. Throughout his career Dr. Wernke has thoroughly and critically evaluated the human health information, experimental data, mode of action, dose-response relationships, and pharmacokinetic/toxicokinetic data for a large number of environmental and occupational chemicals, radioactive materials, pharmaceuticals, medical devices, food and feed additives and contaminants and consumer products for private and public sector clients. In his role at SEA, Dr. Wernke is responsible for projects requiring the determination of the presence or absence of harmful or intoxicating chemicals, testing and analyzing data for harmful contaminates in consumer products or the environment, and evaluating contributing factors in the cause and manner of death or illness. Dr. Wernke evaluates exposure to and human health effects of microbial organisms, ethanol, drugs, metals, chemicals, gases, and other occupational and environmental chemicals. He also evaluates drug related cases including, but not limited to, intoxication, drug-related problems, hazardous drug combination or overdoses, indications and contraindication, and drug labeling and warnings. Dr. Wernke is a graduate of the University of Cincinnati, where he earned a Bachelor of Science (Biology) degree from the McMicken College of Arts and Sciences, a Bachelor of Science degree in Pharmacy with Honors (Magna Cum Laude) from the James L. Winkle College of Pharmacy, and a Ph.D. in Toxicology and Pharmacology from the Division of Graduate Studies and Research.
Request CV
"*" indicates required fields