Nathan Lombardo
Mechanical Engineer
P.E.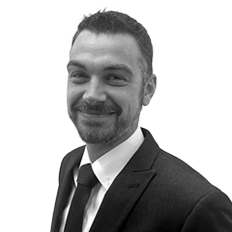 Contact
Denver
17301 W. Colfax Ave. Suite 300
Golden, Colorado 80401
Email
Phone
Biography
Mr. Lombardo earned his Bachelor of Science degree in Mechanical Engineering from Washington University in St. Louis, Missouri.  He comes to S-E-A with five years of experience in the forensic engineering field with an emphasis on vehicle accident reconstruction.  Prior to his entry into forensic engineering, he spent eight years in commercial refrigeration research and development, and eight years in the industrial/commercial construction industry.
Mr. Lombardo is responsible for the inspection, evaluation, and reconstruction of accidents involving tractor-trailers, passenger vehicles, motorcycles, and pedestrians.  He is trained and certified in downloading and analyzing both passenger vehicle and heavy-vehicle electronic data recorders (EDR), and Advanced Driver Assist Systems (ADAS).  He is proficient in the use of 3D scanner technology and small unmanned aerial systems (drones) to document vehicle and accident scene evidence utilizing his background and experience in design, testing, manufacturing, and construction.  Mr. Lombardo is also responsible for forensic investigations of product defects or mechanical system failures as they relate to commercial and passenger vehicles, as well as heavy-equipment and machinery.
Mr. Lombardo is a registered Professional Engineer, an FAA licensed sUAS pilot, and a member of the Society of Automotive Engineers (SAE), the American Society of Mechanical Engineers (ASME), and the National Association of Professional Accident Reconstruction Specialists (NAPARS).
Request CV
"*" indicates required fields