Nick Eiselstein
Sr. Mechanical Engineer
P.E.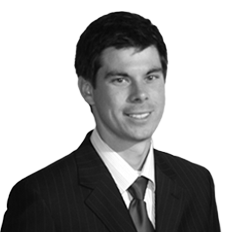 Contact
Columbus
7001 Buffalo Parkway
Columbus, Ohio 43229
Email
Phone
Biography
Nicholas Eiselstein obtained his Bachelor of Science degree in Mechanical Engineering from The Ohio State University. He brings his experience from the automotive engineering department of Honda R&D Americas to S-E-A, where he now performs vehicle accident reconstruction and mechanical failure analysis. He has analyzed over 100 accidents involving cars, tractor-trailers, pedestrians, bicyclists, motorcycles and heavy trucks. Mr. Eiselstein has considerable experience with robust 3-D accident reconstruction and simulation programs, photogrammetry software, instrumenting vehicles for field tests and analyzing vehicle handling, stability, and performance.
While at S-E-A, he has become skilled in the retrieval of crash data from onboard vehicle event data records, such as heavy truck engine control modules (ECMs) and passenger car airbag control modules. In addition, he is proficient in the use of 3-D laser scanning technology as a documentation tool.
Request CV
"*" indicates required fields