Robert P. Juergens
Discipline Lead, Electrical Engineering
P.E., IAAI-CFI®, CFEI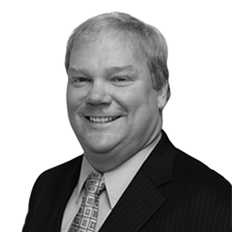 Contact
St. Louis
11869 Dorsett Road
Maryland Heights, Missouri 63043
Email
Phone
Biography
Prior to becoming a Discipline Lead, Electrical Engineering with S-E-A, Mr. Juergens graduated Magna cum Laude from the University of Missouri-Columbia, with a Bachelor of Science degree in Electrical Engineering in 1992.  Mr. Juergens is a Registered Professional Engineer in several states, including Missouri and Illinois.  Prior to joining S-E-A, Mr. Juergens had 11 years experience as an electrical engineer and an electrical department manager.  He specialized in industrial/commercial facility design, power system design, electrical installation coordination and supervision, control systems and instrumentation design, fractional horsepower motor design, and troubleshooting of electrical equipment and control systems.
Mr. Juergens is a Certified Fire Investigator through the International Association of Arson Investigators (IAAI-CFI®) and a Certified Fire and Explosion Investigator (CFEI) through the National Association of Fire Investigators (NAFI).
Since joining S-E-A, Mr. Juergens has conducted investigations and analysis in areas including electrical fires, product failure analysis, arc-flash/blast injuries, shock and electrocution injuries, utility line contacts, control system failures, heavy equipment fires, product evaluations, including CPSC related investigations, lighting, electrical code compliance, lightning damage evaluation, electrical construction issues and costs, and scope and cost-of-repair reviews.
Mr. Juergens has provided trial and deposition testimony in various Federal and state courts.
Request CV
"*" indicates required fields