Ryan Allaire
Sr. Electrical Engineer
P.E., CFEI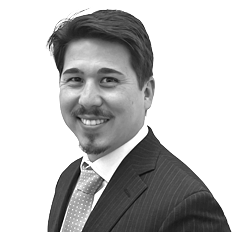 Contact
Denver
17301 W. Colfax Ave. Suite 300
Golden, Colorado 80401
Email
Phone
Biography
Mr. Allaire earned his Bachelor of Science degree in Engineering, Electrical Engineering Specialty from Colorado School of Mines. His responsibilities at S-E-A include providing evaluations regarding the cause of electrical faults and malfunctions that result in loss, including fire, shock or electrocution, and/or damage to equipment or systems. Ryan has experience in the investigation of electrical power systems, electrical controls, household appliances, and consumer electronics. He also has experience with industrial, commercial, and residential electrical systems, including related equipment such as power transformers, circuit breakers, switchgear, electric motors, electric generators, metering equipment, and power lines.
Prior to joining S-E-A, Ryan gained nearly 13 years of experience with a national consulting firm where he held both field and managerial positions. He performed forensic electrical engineering investigations involving multi-million-dollar losses and managed complex sites and evidence examinations involving multiple parties. Prior to his forensic consulting experience, Ryan spent five years with a Fortune 500 company as a designer and operator of specialized test equipment in both manufacturing and prototype environments. In this role he also produced technical manuals and testing procedures relating to the operation and maintenance of equipment.
Mr. Allaire is a licensed Professional Engineer (P.E.) in Colorado, as well as multiple other states, and is a Certified Fire and Explosion Investigator (CFEI) by the National Association of Fire Investigators.
Outside of the office, Ryan enjoys various Colorado activities with their two pups, including mountain biking, skiing, and ice hockey.
Request CV
"*" indicates required fields