Samuel G. Sudler, III
Sr. Electrical Engineer
P.E., IntPE, DFE, CFEI, CVFI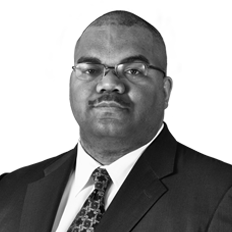 Contact
Baltimore
795 Cromwell Park Drive Suite N
Glen Burnie, Maryland 21061
Email
Phone
Biography
Mr. Sudler earned his Bachelor of Science degree in Electrical Engineering from the University of Pittsburgh. He specializes in analyzing the failure of electrical components and systems, electrical faults and malfunctions, as well as possible failure modes. Mr. Sudler has more than 10 years of experience relating to industrial and manufacturing facilities installing, commissioning, programming, troubleshooting, and repairing low-voltage to high-voltage electrical equipment. This combined experience gives Mr. Sudler the unique ability to conduct a Failure Mode Effect Analysis (FMEA) as it relates to equipment failures, electric shock/electrocution, electrical fires or industrial accidents. Furthermore, his distinctive background and "real world" experience has allowed him to successfully conduct investigations concerning numerous consumer and vehicle products produced by leading manufacturers in product liability litigation. Mr. Sudler has conducted well over 2,000 investigations throughout his 20-year career, and is frequently retained nationally by product manufacturers, attorneys, and insurance companies. He has also been retained to conduct high profile investigations internationally in Canada, the Caribbean, the United Kingdom and South America.
Mr. Sudler is a member of 98 of the American National Standards Institute (ANSI)/Underwriters Laboratories (UL) Standards Technical Panels (STP) that include:
1642, Lithium, Household and Commercial Batteries, that is responsible for maintaining several UL Safety Standards pertaining to batteries.
STP 0082 – Electric Gardening Appliances
STP 0110 – Mobile Phones
STP 0583 – Industrial Trucks
STP 1973 – Batteries Used in Stationary And In Light Electric Rail
STP 1012 – Battery Chargers
STP 2595 – General Requirements for Battery-Powered Appliances
STP 2849 – Electrical Systems for EBikes
STP 2272 – Electric Systems For Personal E-Mobility Devices
STP 2580 – Batteries For Use in Electric Vehicles
STP 2202 – Electric Vehicle Charging System Equipment
STP 2750 – Wireless Power Transfer Equipment for Electric Vehicles
STP 9540 – Energy Storage Systems and Equipment
STP 2231 – Personnel Protection Systems For EV Supply Circuits
STP 0325 – Door, Drapery, Gate, Louver, And Window Operators And Systems
STP 0294 – Access Control Systems
STP 0067 – Power Distribution
STP 0924 – Emergency Lighting and Power Equipment
STP 1647 – Motor Operated Massage and Exercise Machines
STP 6131 – Programmable Controllers
STP 6065 – Audio, Video And Similar Electronic Apparatus
STP 1004-1 – Motors
STP 60730-1 – Automatic Electrical Controls
STP 60947-5 – Control Circuit Devices and Proximity Switches
Mr. Sudler is the 2022 President and Chairman of the Board of Directors for the National Academy of Forensic Engineers (NAFE). Mr. Sudler is also a Board-Certified Diplomate in Forensic Engineering (DFE) by the National Academy of Forensic Engineers in accord with the guidelines of the Council of Engineering Specialty Boards (CESB) and is Chairman of the Ethics Committee for NAFE). Mr. Sudler was Elected to Fellow (F.NSPE) by the National Society of Professional Engineers (NSPE) Board of Directors, 2020. He is an International Registry Member of Professional Engineers in the disciplines of Electrical Engineering and the specialty practice areas of Forensic Engineering Studies of the United States Council of International Engineering Practice (USCIEP). He is a Senior Member of the Institute of Electrical and Electronics Engineers (IEEE) and the IEEE Consumer Electronics Society; Participating Member of the American Society for Testing and Materials (ASTM International) E58 Forensic Engineering Committee; Senior Member of the National Academy of Forensic Engineers (NAFE); Council Record Holder designated Model Law Engineer (MLE) of the National Council of Examiners for Engineers and Surveyors (NCEES); Former Chairman of the Board of Ethical Review for the National Society of Professional Engineers; Licensed Member of the National Society of Professional Engineers (NSPE); Former Vice President of the Illinois Society of Professional Engineers (ISPE); and a Senior Member of the Instrumentation, Systems and Automation Society (ISA). Mr. Sudler has provided expert testimony in municipal, state and federal courts of law, is licensed as a professional engineer (P.E.) in 47 states and registered internationally as an International Professional Engineer (IntPE).
Request CV
"*" indicates required fields