Stuart Sheldon, II
Mechanical Engineer
P.E.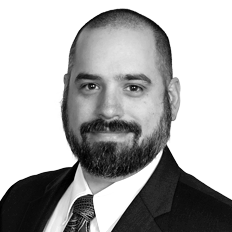 Contact
Baltimore
795 Cromwell Park Drive Suite N
Glen Burnie, Maryland 21061
Email
Phone
Biography
Mr. Sheldon received his Bachelor of Science degree in Mechanical Engineering from Cedarville University.  He specializes in accident investigation and reconstruction, including automotive, heavy truck, motorcycle, and pedestrian investigations.  His capabilities include analysis of vehicle safety systems and vehicle structures, on-board data recorder imaging and analysis, component-level analysis of vehicle systems, and accident data collection.
Prior to his time at S-E-A, Mr. Sheldon worked for 12 years in the automotive industry as a product design engineer and computer simulation engineer. His responsibilities included investigations of components for manufacturability, whole-and-partial-body rigidity analyses, durability analysis of individual components, and crash simulation conforming to NHTSA and IIHS testing protocols.
Mr. Sheldon is a licensed professional engineer (P.E.) in Ohio, Maryland, New York, New Jersey, Virginia, West Virginia, Pennsylvania, Delaware, and D.C.  He is also a member of SAE International (Society of Automotive Engineers), the American Society of Automotive Engineers (ASME), and the National Association of Professional Accident Reconstruction Specialists (NAPARS), and a certified remote pilot of small, unmanned aircraft systems (s-UAS).
Request CV
"*" indicates required fields