Thomas W. Penshorn
Mechanical Engineer
M.S., P.E., CFEI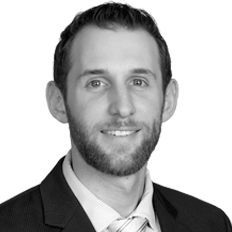 Contact
Houston
3403 N. Sam Houston Pkwy W. Suite 350
Houston, Texas 77086
Email
Phone
Biography
Mr. Penshorn received his Bachelor of Science degree in Mechanical Engineering, with a Minor in Business Administration from Texas A&M University in College Station, Texas, along with a Master of Science degree in Mechanical Engineering from the University of Texas at Austin.  He is a Mechanical Engineer for S-E-A and is responsible for investigations involving mechanical systems, products, equipment, and accidents.  These investigations include oil and gas equipment, farm and heavy-industry equipment, valves, hydraulics, tanks and pressure vessels, and natural/liquefied petroleum (LP) gas systems.  He is also involved in vehicle accident/scene reconstruction and documentation.
Prior to joining S-E-A, Mr. Penshorn spent five years as a design/test mechanical engineer, building oil and gas drilling and production equipment.  He is experienced in the design, analysis, and evaluation of various mechanical systems.  Some of his responsibilities included the development of design models and drawings, testing parameters, and the complete detailed review of plans, specifications, submittals, and current mechanical system operations to determine system operational issues and specification compliance.
Mr. Penshorn is a member of the Society of Petroleum Engineers (SPE), the American Society of Mechanical Engineers (ASME), the American Society for Testing Materials (ASTM) International, and the National Association of Fire Investigators (NAFI) and is registered with the National Council of Examiners for Engineering and Surveying (NCEES).  Mr. Penshorn is a licensed professional engineer (P.E.) in multiple states and has presented his professional findings in a court of law.  He is also a Certified Fire and Explosion Investigator (CFEI).
Request CV
"*" indicates required fields